UltraCraft

Cabinets Reviews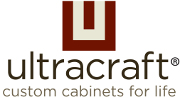 Popularity:
#
18
of 39 brands of cabinets
38% of customers recommend
Very Satisfied

26

Somewhat Satisfied

0

Neutral

2

Somewhat Unsatisfied

5

Very Unsatisfied

34
The opinions expressed in these reviews are the opinions of consumers that submitted reviews to KitchenReviews.com. They do not necessarily represent the opinions of KitchenReviews.com.
Read more about UltraCraft Cabinets
Read consumer reviews of other Cabinet brands

Write a review
---
Date created: 2019-01-06 Name: S. A.
Location: Sacramento
Model/Style: Unsure

Satisfaction Rating:


Review:
"Horrible"


My designer swore these were semi custom. My contractor is a new distributor. They are flimsy, cheap, and scratched. The glass uppers, He hot glued the glass into right in my kitchen. Hot glue on my glass. The back of each cabinet has adhesive dots covering the screws going to my walls. These are seen in the glass uppers also. I spent 27 grand on absolute crap. The contractor himself is a nightmare. hes a handyman acting as though he is a contractor. Stay far away.
---
Date created: 2018-07-14 Name: Karl
Location: Hampton bays NY
Model/Style: Cabinets

Satisfaction Rating:


Review:
"Horrible Craftmanship"


Had a designer recommend these cabinets in our kitchen. After about 5 years I noticed that the skin/face of the cabinets started separating on a few of the doors and drawers. Now its a bout half of the doors have the plastic face popping off the base. You can see a bulge where they have come loose and when touched, they move. A few are even cracked. Horrible work and the company does not stand behind their mistakes. Stay clear of this company. Their product is awful!
---
Date created: 2018-03-25 Name: Carol A.
Location: Chicago, IL
Model/Style: Donít know

Satisfaction Rating:


Review:
"Buyer Beware"


I have had my cabinets since 2012 and the cabinet and drawer that is next to my stove is warped, the thermafoil is peeling off, so they have sent me replacements for both at no charge. When you turn on your oven to be cleaned, you need to open both the drawer and door, even though the contractor installed the metal heat protector when he was installing my cabinets. I do this now every time for fear that if I donít open them, they will warp again! Would I ever buy these cabinets again, no!
---
---
Date created: 2018-02-27 Name: T Greenhalgh
Location: Massachusetts
Model/Style: Rockford Cherry

Satisfaction Rating:


Review:
"Beautiful Finish & Fit"


Thank you UltraCraft for making my dated dark 1960's kitchen into a showpiece. My family loves the organization and fit of these cabinets. Our architect and designer found UltraCraft easy to work with, and they were able to mix a painted finish and cherry stain finish to give a seamless look to my kitchen and dining room. So much so, that my kitchen won first prize in a local design contest! We look forward to many happy years of use in our new kitchen.
---
Date created: 2018-02-06 Name: D. Brown
Location: Southern California
Model/Style: Cabinets

Satisfaction Rating:


Review:
"Do Not Buy - Waste of Money"


When we built our home, these cabinets were recommended by our kitchen designer. They have never worked as promised. The hinges to the doors would snap unexpectedly, the slide out doors/drawers have warped, and the skin of the cabinets started peeling away from the MDF wood. The skin is also peeling and cracking. This has happened in all bathrooms and our kitchen. Called Ultacraft about their warranty, was informed that their warranty on these cabinets expired 5 years after purchase. They also informed me that their warranty is always changing. Beware. This company does not stand behind their product and will look for every reason to avoid their obligation to provide a working product. I will be replacing these cabinets this year. I will not waste my time or money with Ultracraft.
---
Date created: 2018-01-29 Name: William
Location: Virginia
Model/Style: Cabinets

Satisfaction Rating:


Review:
"Great experience"


I purchased UltraCraft Shaker White cabinets and could not be more happy. After delivery, there was some small cracks appearing on the door joint. The sales person from my dealer told me that was normal from wood expansion and contraction, but they would order a new one anyway. For free! The door was replaced and the new one is perfect. And they did not give me a hard time about it. The sales person at the dealership told me they have the least problems with UltraCraft, and, if there is a problem, they are the easiest to deal with. I could not be happier.
---
Date created: 2018-01-10 Name: Chris
Location: NJ
Model/Style: Napoli

Satisfaction Rating:


Review:
"Nightmare. Poor quality! Reached out to distributor and manufacturer"


Within first year warping, splitting seams and chipping. Kitchen not even used much so can you imagine if it was. Went with because of price, guarantee and was able to get more of what we wanted for a good price. So I writing this because Liz from California in her review states to go back to the distributor you purchased the cabinets from for help. Did that after install of 1 month and they sent a rep from ultra craft out who did nothing to help. Distributor said their hands are tied. Seriously stay clear of this manufacturer.
---
Date created: 2017-11-21 Name: Donna P
Location: NJ
Model/Style: Cabinets

Satisfaction Rating:


Review:
"Highly recommend not to buy UltraCraft Products"


Beware: Don't buy ultracraft products. Manufacturer and distributor doesn't stand behind product. I'm a Property and leasing Manager for over 500 apartments in NJ. I know what a manufacturer defect is and abuse from a tenant. This review is for my own kitchen. I'm not venting I'm telling everyone what experience I had so this doesn't happen to someone else. My problem with them is they don't stand behind their product when there is a problem with the manufacturer. I waited 15 years for a new kitchen and I'm so disappointed. Within first couple months we had issues with seams and warping on our cabinets. They sent a rep from manufacturer out. Took several of my cabinets off to bring back with him. For 2 months I didn't have doors. Called the rep and he forgot to send back. Reason was he was having personal issues. He said I can buy new doors at a discount as no they aren't giving replacements. He sent me a text and wouldn't answer any calls from me. I bought new doors, had no choice. New doors installed and same warping and splitting issues. Clearly the glue on the seams, I don't get it. The problem areas aren't near a sink, dishwasher, over or heat vent. Not from water or humidity. I always have AC on. I have ultracraft cabinets in my bathrooms for 20 years no problems so that is why I went with the same manufacturer. They have changed how they manufacturer and standby their product. Our salesperson at Wholesale Kitchen and Bath in Perth Amboy NJ, told us the cabinets were covered for any problems. Even took a metal object and ran across to demonstrate how tough doors were. She was wrong.
---
Date created: 2017-11-09 Name: Dee appointed
Location: Arkansas
Model/Style: Cabinets

Satisfaction Rating:


Review:
"Poor quality"


Built our new home with what we thought we the best quality products available. A local cabinet dealer steered us away from Wood Mode towards Ultracraft by telling us we would get the same quality for a bit less cost. When the cabinets arrived at least half of the white cabinets had dings on the edges. We chose natural maple for all the bathrooms, laundry and kitchen island. Doors that were aligned aided by side were completely different shades of maple, from very light to very dark. Every door showed very visible seams. If we had been shown an image of what we ended up with we would have never chosen this manufacturer. The rep flew in to look at the install, cabinet fronts were reordered. This took weeks and the cabinets still don't look any better. The dinged cabinets were replaced but I now question whether these will hold up. Would not recommend these cabinets to anyone and I certainly will never purchase them again
---
Date created: 2017-08-25 Name: liz
Location: California
Model/Style: Cabinets

Satisfaction Rating:


Review:
"Go back to your dealer to help you"


I am not sure this will be published. However I am going to attempt to write a review on the reviews. I have been in cabinet design and sales since 1989- of more than 20 different cabinet lines. Every line has problems from the top lines to the import. Some of these reviews were on Thermofoil doors where you CANNOT have high heat around them- IE .. ranges, toaster ovens inside of the cabinet as they will melt the product! It comes down to the dealer that sold you the product for the use and omitted the HEAT Shields! or the installer did. I have cabinet lines where the edge banding is falling off- from two years ago- it comes down to what the dealer does to help you get replacements for what they sold you. They will replace and send out what you need, I have not had an issue with this.
---