Schrock

Cabinets Reviews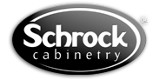 Popularity:
#
41
of 44 brands of cabinets
13% of customers recommend
Very Satisfied

3

Somewhat Satisfied

0

Neutral

0

Somewhat Unsatisfied

2

Very Unsatisfied

18
The opinions expressed in these reviews are the opinions of consumers that submitted reviews to KitchenReviews.com. They do not necessarily represent the opinions of KitchenReviews.com.
Read more about Schrock Cabinets
Read consumer reviews of other Cabinet brands

Write a review
---
Date created: 2022-08-09 Name: Carol
Location: Naperville
Model/Style: Cabinets

Satisfaction Rating:


Review:
"Do not use Schrock cabinets"


More that 75 % of my Schrock cabinet doors and cabinets needed to be returned for major defects. They send out a guy who said it can all be patched repaired on site but come on .. with the cost of cabinets should not be this many repairs touch ups/ replacements. You are better off ordering stock cabinets from to our local Home Depot! All I can say is stay away!!!
---
Date created: 2022-07-26 Name: J Slusher
Location: Cincinnati OH
Model/Style: Entra

Satisfaction Rating:


Review:
"Broken cabinet and glue on outside panels"


I just received my Schrock Entra Cabinets (7-20-22) that I ordered in April. My overall impression is that the cabinets were seconds. Panels were unstapled, bottom were mis-glued and a 1/4 gap on one side, glue inside and outside of cabinets, doors were two different sizes and a big hole in the side of a panel. These are not our first time purchasing Schrock cabinets. Less than impressed. Response from Schrock is that they are having problems with production and employees. There is no responsibility by Schrock beyond this response. I bought these cabinets from a respectable company and would buy from them, but NEVER buy a Schrock Cabinet. They will not resolve their issues. I hate writing this, but people should know they are not going to resolve their issues or resolve problems customers have. At least they acknowledge they have a problem.
---
Date created: 2022-06-07 Name: M Buchman
Location: Seattle WA
Model/Style: Cabinets

Satisfaction Rating:


Review:
"Shrock is shlock!"


Don't buy Shrock! We installed Shrock cabinets everywhere following a whole-house remodel. Now, the finish is peeling where ever there is natural light. Not direct sunlight - even a skylight will do. The company sent their rep to investigate and he agreed this was not mis-use, and not water damage. The finish was defective and can't take the slightest bit of UV! (Cabinets in bathrooms and the laundry room, with no windows, are OK.) Despite their own rep's recommendations, Shrock would not honor the warranty. Apparently, the "lifetime" in the warranty is not my lifetime, not the house's, nor even the cabinets. It's just a few years or the whim of the company, whichever comes first.
---
---
Date created: 2022-02-23 Name: Bobby Jarvis
Location: Zanesville Ohio
Model/Style: Cabinets

Satisfaction Rating:


Review:
"Cabinets"


Spent 18,000 dollars on new cabinets and waited 3 weeks to get them. When they came some were scratched, screw holes on inside of the doors, paint peeling off, some were chipped. I have been waiting 2 weeks so far on replacements. This is a horrible company to buy cabinets from!!!
---
Date created: 2021-11-19 Name: B. Smith
Location: Massachusetts
Model/Style: Cabinets

Satisfaction Rating:


Review:
"Poor Quality Cabinets"


Very disappointed with our Schrock cabinets, the quality was cheap, received cabinets missing the side panels and front panels, chipped drawers, and spent thousands of dollars on these. Our contractor couldn't believe the quality of these cabinets and they came recommended through Kitchen Views where we had purchased them. Quality control is lacking when you ship out a product and put your name on it and it is made poorly. Would not recommend this product to anyone doing a kitchen remodel.
---
Date created: 2019-08-27 Name: Sarah Belt
Location: New York, New York
Model/Style: Cabinets

Satisfaction Rating:


Review:
"Don't buy Schrock does not have lifetime warranty"


One of the reasons that I purchased Schrock cabinets was that it had lifetime warranty. These cabinets paint started peeling off. The discoloration was so bad that I decided to call the company. Their customer service is just as bad as their product. I was told it was because excessive wear and tear and moisture. They won't even help with getting it repainted or touch up. Buyers be aware this product is overpriced and poor quality and there lifetime warranty is a lie. They don't cover anything.
---
Date created: 2019-07-26 Name: Kay M
Location: Leicester, NC
Model/Style: Cabinets

Satisfaction Rating:


Review:
"Horrible customer service and cheap cabinets"


Initially went with Schrock because the designer recommended them for their lifetime warranty. Cabinets started going in Oct 2018. Several doors fell apart during installation and the installer recommended to the designer to have all doors replaced and not a single door had a nail in the corners and the ones that fell apart showed almost no glue in the joints. Schrock agreed to replace all the cabinet doors. Around 10 arrived and guess what, all had the same problems as the original doors. Have been waiting now since last October to get my kitchen completed and at this point I'm ready to file a complaint with the BBB. Paid 28k for my cabinets and I could have done better at Lowes with about 10K. And had better customer service. And none of the cabinets or doors have any type of sticker with the brand of the cabinet...guess they don't want anyone actually contacting them regarding the supposed lifetime warranty.
---
Date created: 2018-04-09 Name: Sarah Grandson
Location: Duluth, MN
Model/Style: Cabinets

Satisfaction Rating:


Review:
"I wouldn't install if Free"


We purchased Schrock kitchen cabinets 8 years ago. Within a year the finish was buckling, peeling and falling off the faces. When I contacted Menard's about these issues, they put me in touch with a factory rep. The factory rep came to our house and stated "the finish is falling off because they got water on them". The idiot actually had the audacity to blame water on their poor finishing job, and the worst cabinet was a kitchen sink base! I would never recomment Schrock. We spent over $25,000 remodeling our kitchen and we need to do it over because the cabinets look horrible.
---
Date created: 2018-03-01 Name: Cmckenna
Location: Michigan
Model/Style: Cabinets

Satisfaction Rating:


Review:
"Kitchen cabinets"


Poor quality for the price. Was advertised as all wood construction. MDF is the main component. I could have had custom Amish made for just a little more. Also ordered these cabinets through Menard's. Since I ordered them in November, Menards has discontinued the line. No mention of that fact when I was in process of ordering.
---
Date created: 2018-01-24 Name: J Els
Location: Oshkosh, WI
Model/Style: Cabinets

Satisfaction Rating:


Review:
"$8,000 kitchen cabinets"


After installing buckboard stained hickory cabinets you are able to see that the bottom of the cabinets are not finished and generic light maple. I think for spending that kind of money they should finish all visible sides of the cabinets. My parents redid their kitchen and went through lowes, spent less and have all visible portions of the cabinets finished.
---
Date created: 2017-11-09 Name: F. Wisen
Location: Cleveland, Ohio
Model/Style: Cabinets

Satisfaction Rating:


Review:
"20K Kitchen Remodel"


21 cabinets total Just got way less than was paid for: 1) Spice rack failed to open or close. new one sent took weeks. 2) Toe kick sent in wrong color, new ones sent took weeks. 3) 2 of the wall cabinets doors were warped. 4) Back of the stand alone pantry was not attacked and extended past the back by 1/4" 5) Front of the oven cabinet was attached to the front of the side, had to be disassembled and reworked. 6) Needed a replacement door, waited weeks and received the wrong design. 7) 3 of the drawers were not attached when we opened the boxes. Just a poor constructed box with even worse quality control. Famous sold this as top of the line. If this is the best - I don't know what would be below.
---
Date created: 2017-08-06 Name: momof3
Location: mn
Model/Style: Cabinets

Satisfaction Rating:


Review:
"Kitchen cabinets"


Ordered 20 kabinets, and every single cabinets is damaged doors are uneven, soft touch not working kabinets some painted inside some not painted, people stay away from this company, I will demand my money.
---
Date created: 2017-07-16 Name: Kim Todd
Model/Style: Cabinets

Satisfaction Rating:


Review:
"Horrible Craftsmanship"


I ordered my cabinets from a Salisbury, Md dealer. I've had trouble with SHROCK cabinets. All the doors of the cabinets camein with the corners of each cabinet not mitered together . All the drawers came in and they were off in size.. some as much as 1/4 inch off from the drawer below . Cabinet makers are suppose to take pride in their work and products. We sent all the cabinets doors back and were promised a 2 week return. That was a month ago.. I am so disappointed and when I think of the price we paid it makes me sick. I've never posted anything negative about a product, but I feel others need to look elsewhere for cabinets. This isnt a reputable company and I wish I had read more reviews prior to my purchase.
---
Date created: 2017-07-10 Name: JB
Location: SE Michigan
Model/Style: Cabinets

Satisfaction Rating:


Review:
"Shrock/Master Brand Not Recommended!"


My wife and I were referred to ASA Cabinets thru our contractor. The contractor and ASA Cabinets promised they could beat the big store cabinet timing (6-8weeks) and get us excellent cabinets in 3-4 weeks. We visited there store, worked with the ASA salesman (Jerry) to layout our custom kitchen. After a couple of iterations on the design layout of our small (12ft x 12ft) kitchen we ordered the Shrock cabinets in July 2016. The Shrock cabinets arrived and were installed by our contractor by the end of August. Many of the cabinet & doors showed up damaged and needed to be reordered. The 1st reorder arrived in November 2016 and some of these were installed by our contractor. Those not installed had shown up damaged and a 2nd reorder was needed. The 2nd re-order arrived in January 2017 (Note: this is 6 months w/out a working kitchen for my wife and 2 young boys). The installation on this order was delayed ~3 weeks because the ASA salesman said he would talk with our contractor and schedule the install. After the ~3 weeks, he called my wife and asked us to schedule the installation. ASA had our cabinets sit in their warehouse for 3 weeks. We scheduled the installation and ASA shipped the cabinets to our house. When they arrived I inspected the 9 items reordered – ALL of the items were damaged! I requested a reorder of these items to be expedited. ASA spoke with the Shrock rep and said they would not send any further replacements and instead would send a cabinet refinisher to come out to our home to repair the cabinets! Clearly, Shrock has no faith in themselves to deliver an undamaged cabinet or cabinet door. The cabinet refinisher arrived in February 2017. After he inspected our cabinets he said he can fix the paint imperfections (runs, orange peel, etc.), but not the dented corners and edges – so from the start we know he can't fix 100% of the damaged cabinets & doors. Frustrating on our part, but we made the best of it. I looked thru the number (~30) of extra pieces I've now collected and had him fix the best set I could find. After 3 visits (pickup, drop-off and a redo), the cabinet refinished delivered his end of the bargain and finished up by March 10, 2017 (Note: this is 9 months w/out a kitchen). To speed this process up I installed the cabinet doors of which all 3 were now warped and the drawer front had a random, visible hole in it when sent from the manufacturer! I was able to adjust the hinges to take up the warpage in the doors and the extra hole was thought to be covered when installed, but it was not so we didn't install it and have a damaged drawer front still. We were so fed up with this process we called our painter to come and finish installing the baseboards and other items so we could start using our kitchen again! I strongly do not recommend using ASA Cabinets or ordering any Shrock (Masterbrand) cabinets. We could have saved 30% on the total price and had cabinets months earlier by using someone else! The online reviews about bad quality are true!
---
Date created: 2016-12-21 Name: AD
Location: MN
Model/Style: Cabinets

Satisfaction Rating:


Review:
"Schrock is terrible"


I have had many troubles with Schrock. I'm going on 3 months since I ordered and don't have what I need. The first order showed up after 3 weeks, but they were terrible quality. After many calls and emails, a rep has been out twice. Every door and drawer face and more is supposed to be remade. Of course they have lied to me about time lines... I can't get any answers out of anyone. Bottom line, I suggest anything but Schrock cabinets.
---
Date created: 2016-10-17 Name: E.Razim
Model/Style: Cabinets

Satisfaction Rating:


Review:
"Peeling Cabinets"


Contacted Schrock about finish peeling off cabinets. They responded telling us to send photos of cabinets. We complied, sent photos, never heard from them again.
---
Date created: 2016-04-18 Name: Steve Landis
Location: Brooklyn Center, MN
Model/Style: Cabinets

Satisfaction Rating:


Review:
"Worst Cabinetry"


Schrock Cabinetry thinks highly of their product. Their shiny brochures and website photos showcase cabinets in beautiful, stylish kitchen and laundry spaces intended to inspire. What you see is not what you will get. Unless something changes at Schrock, the entry-level products they create should be avoided altogether. We were never under the impression Schrock Select would be high-end. We did however expect the product would be manufactured without defects. For $1,000 we purchased a simple base cabinet and two modestly sized uppers. Construction is particle board with natural wood faces. We upgraded the uppers to plywood sides which are covered with a thin wood veneer (laminate). Order One. Each cabinet was of such low quality they were rejected. A casual glance found numerous pieces of the wood veneer chipped from each cabinet. The edges of almost all of the veneer covering were frayed or fractured suggesting the tool used to cut the sheets is dull. It is probably not changed often as a cost savings measure for Schrock. The fact the laminate or veneer is already weakened is likely a contributor to the ease with which it breaks both in production and likely after the cabinets are installed in an unsuspecting customer's home. One additional problem was obvious on the 42-inch base cabinet: the left-side door would not close at the top. No amount of hinge adjustment served to bring the door into alignment. This suggests the wood was warped and should never have been used in the first place. Each cabinet included an "Inspected by" sticker suggesting someone examined the product for damage. Nothing could be further from the truth. Order Two. Our local vendor communicated with Schrock Cabinetry about the problems with our order. This translated into their believing the cabinets were damaged by the carrier as the second order of cabinets arrived double-boxed with large foam pads between the inner and outer boxes. Like the first order there was no evidence of external freight damage nor any reason to believe the damage occurred anywhere except during production. The same problems were found on two of the three cabinets. Large chips were missing from the same fractured veneer. The largest chip was out of the left-side of the 42-inch base. We have decided to keep this unit as it will be built-in, the sides unseen and quite frankly, our expectations of Schrock are so low at this stage there seems little chance the quality will improve if we try a third time. Unfortunately, one of the uppers has so large a chip out of the veneer it cannot be missed nor easily fixed. This cabinet has been reordered. Order Three. The 24 by 36-inch upper was picked up on 4/16/16. We chose to open the box the cabinet was shipped in and no surprise, the cabinet was damaged. Two minor abrasions causing loss of laminate in two spots on the left side are present. We have decided to cut our losses and I will repair this face as best I can. It seems decidedly unlikely we could expect anything better from this company. Schrock Cabinetry has two principle problems: (1) they believe savings are being realized by overuse of the tool used to cut their wood veneers. Any savings are lost when the product is flawed before leaving the plant. Perhaps most customers who purchase these low-end cabinets don't have so discerning an eye but in the long run the edges will not survive much beyond gentle use. I will probably apply a secondary varnish to strengthen the edges. (2) It would appear Schrock is not committed to Quality at any level. Craftsmanship probably left this company a long time ago. Instead, bored assemblers go through the steps to construct inexpensive boxes covered in the thinnest veneer and at the end of the line a sightless low-wage employee places inspection stickers without so much as a glance. Add to these issues Rough Handling as it seems patently clear no one at Schrock cares about what they manufacture or how damaged the product is they ship to unsuspecting customers. As suggested at the start of this review, avoid Schrock Cabinetry completely.
---
Date created: 2016-03-13 Name: Elizabeth Riesche
Location: Chicago IL
Model/Style: Menards

Satisfaction Rating:


Review:
"Custom Schrock Vanity"


I ordered a Schrock 8 drawer vanity with center cabinet from the Menard's line (not the Schrock Select/lower quaity). I've had this in my master bath for 2 years and is just like new. Top quality, sturdy, soft close. I ordered the Rustic Alder in Dark Walnut stain. I'm now reviewing Kitchen Cabinets for a total gut and would love to use Schrock from Menards. Not many designers work with Menards, must be the name or reputation of a cheap Big Box. I love schrock! They are made by MasterBrands locally in Indiana. Mb makes many different brand cabinets - love um!
---
Date created: 2016-02-11 Name: john crates
Location: findlay
Model/Style: Cabinets

Satisfaction Rating:


Review:
"Smashed, scratched"


Had cabinets special order and came smashed in back and upper cabinet broke. They where scratch and had to wait another 2-3 weeks for replacements and only sent part of the pcs. Customer upset taken to long its like they don't care. Will not buy again.
---
Date created: 2014-07-08 Name: Albert Harrison
Location: Warren, MI
Model: Erie Birch

Satisfaction Rating:


Review:
"Poor craftsmanship"


There is more glue dripped on the insides of the cabinets that there is glue actually holding the cabinets together. The laminate on the sides of the cabinets is chipped along all the saw cuts and it chips and peels very easily. The packaging of the cabinets for shipping is poorly done. I had three cabinets with the sides smashed in, yet there was no visible damage on the sides of the boxes. I recommend that anyone thinking of purchasing these cabinets run as far as they can as fast as they can from them.
---